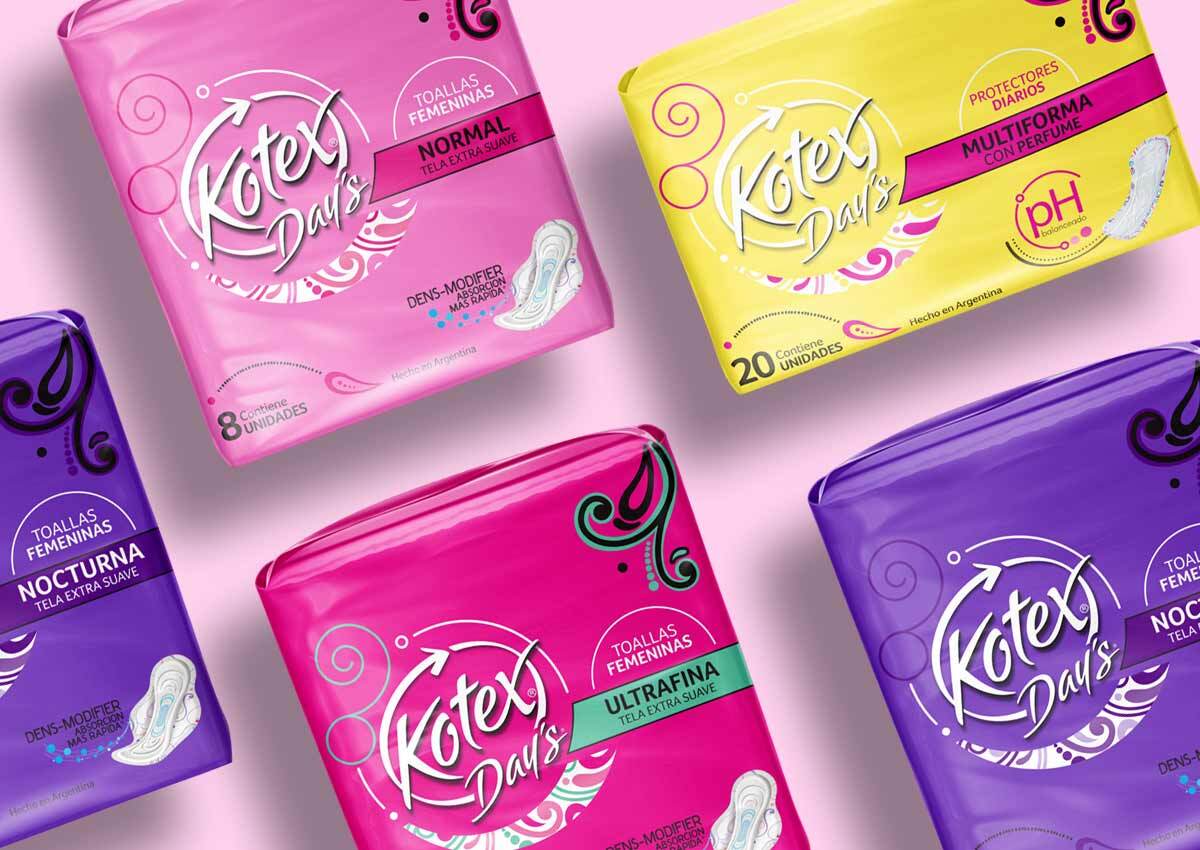 Client:
Kimberly Clark
Country:
Latam
Task:
Packaging Design, Branding
Kotex was previously known as Day's in Southern Latin America. As part of this project, we designed a logotype to transition from the Day's brand to Kotex. To achieve this, we created a double-faced packaging design. On one side of the package, we used the Day's logotype and added Kotex as sub-brand, and, on the other side, we used the Kotex logotype and added Day's as sub-brand.
We kept the existing color code in this market in particular to design a product line that aligns with the recently-launched Kotex Evolution products. The objective was to achieve brand unity, by maintaining the same image in the whole Kotex band and, at the same time, by differenciating the two product ranks.
Imaginity | Design Agency | Branding, Packaging Design, Marketing