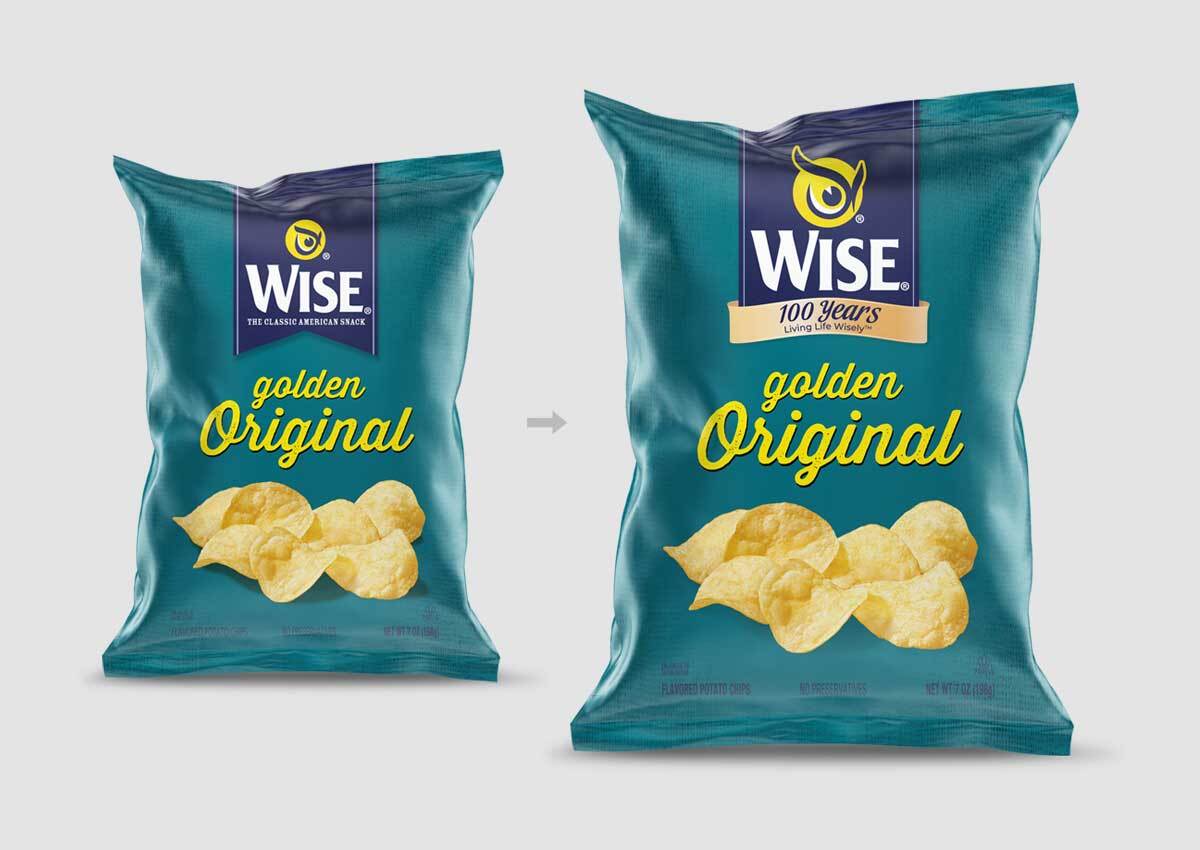 Client:
Wise Snacks
Country:
USA
Task:
Naming, Branding, Visual Identity
We are thrilled to unveil the extraordinary 100-year anniversary brand identity for the Wise Brand, celebrating a century of crafting delectable snacks.
Imaginity | Design agency | Branding, Packaging Design, Marketing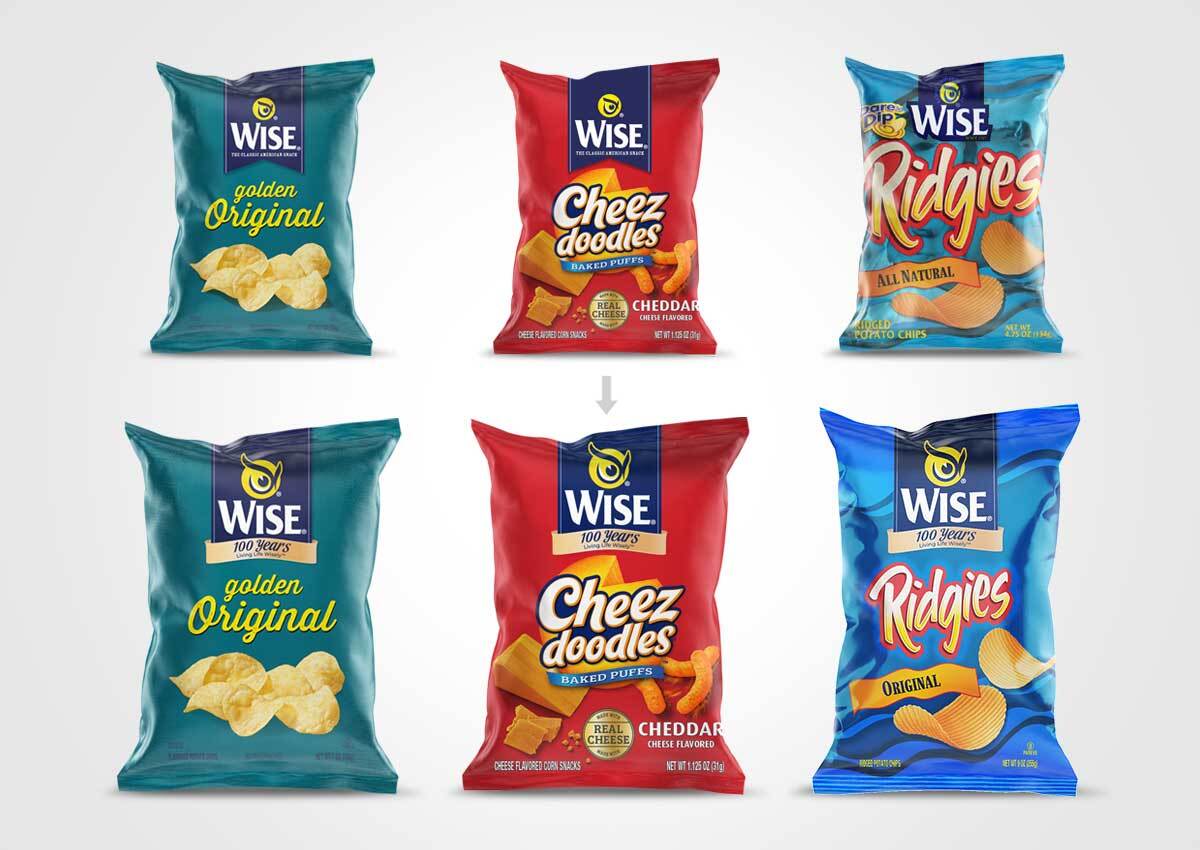 Drawing inspiration from the brand's century-long journey, we crafted an anniversary brand design that embodies the essence of "Living Life Wisely" while paying homage to its storied history.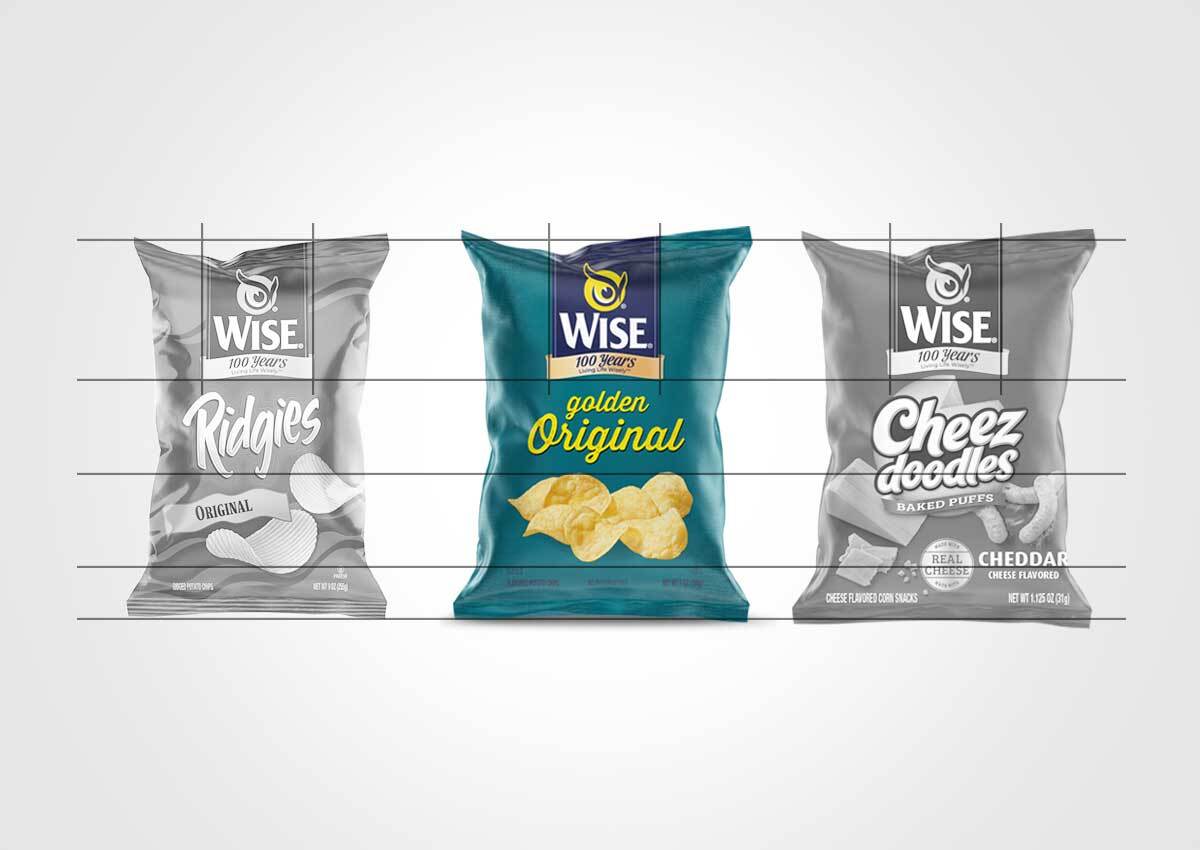 This anniversary packaging design communicates the celebration of a historic milestone consistently across your entire product range. And it also shows the power of the pack as a means of communication (what we call packvertising ) to involve consumers in the celebration of a century of the brand.