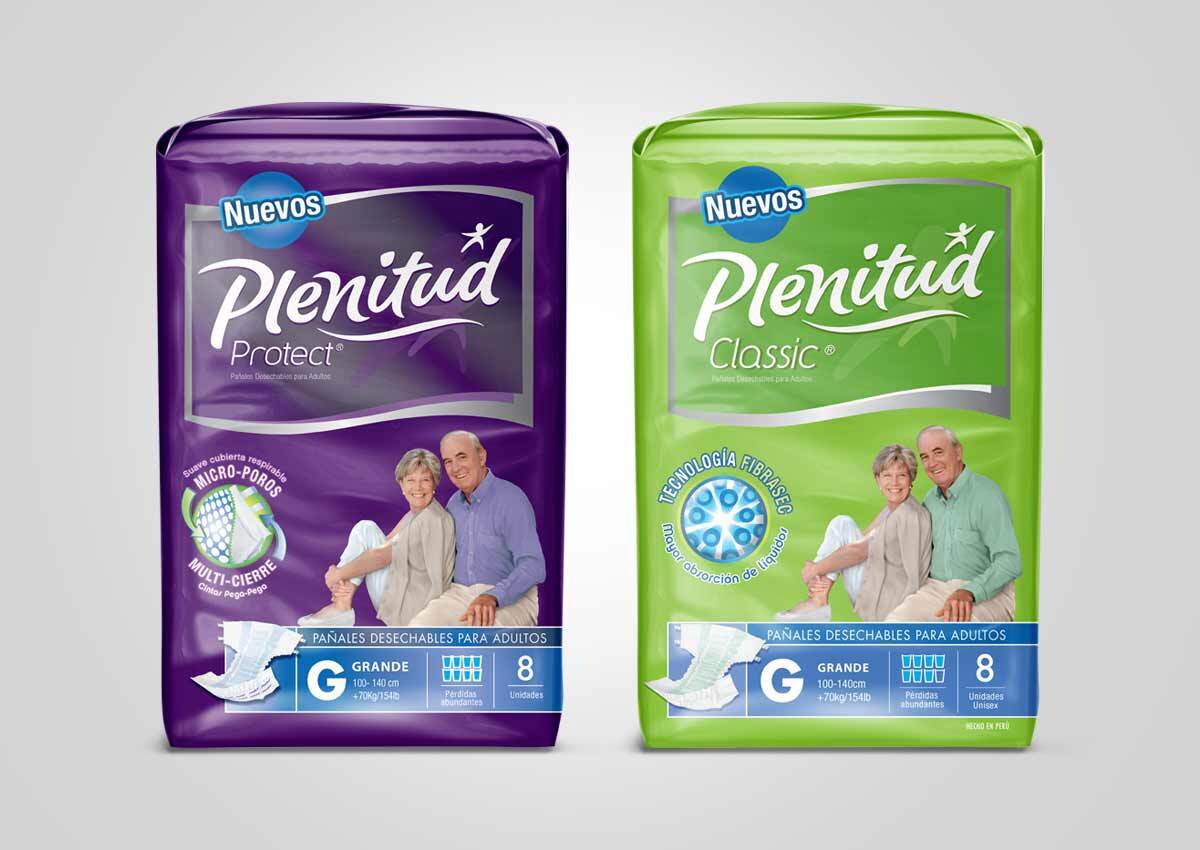 Client:
Kimberly Clark, Plenitud
Country:
Latin America
Task:
Packaging Design
Plenitud, a brand of adult diapers in Latin America, came to Imaginity to update its package design and refresh its brand identity. Specifically, we needed to communicate that adult wearers are now freer and more confident wearing Plenitud and can safely rely on the protection Plenitud offers for comfortable living.
To achieve these goals, we altered many things from the original design. The first time we worked with them, we added a picture of a senior couple to the more clearly identify the audience and put all of the relevant product information on the front of the pack.
They hired us again for another round of packaging design updates. This time we then created separate packaging for each gender: one geared towards males and one towards females. Additionally, included graphics that demonstrated the new look and feel of the diapers to communicate the comfort of the product.
Imaginity | Design Agency | Branding, Packaging Design, Marketing