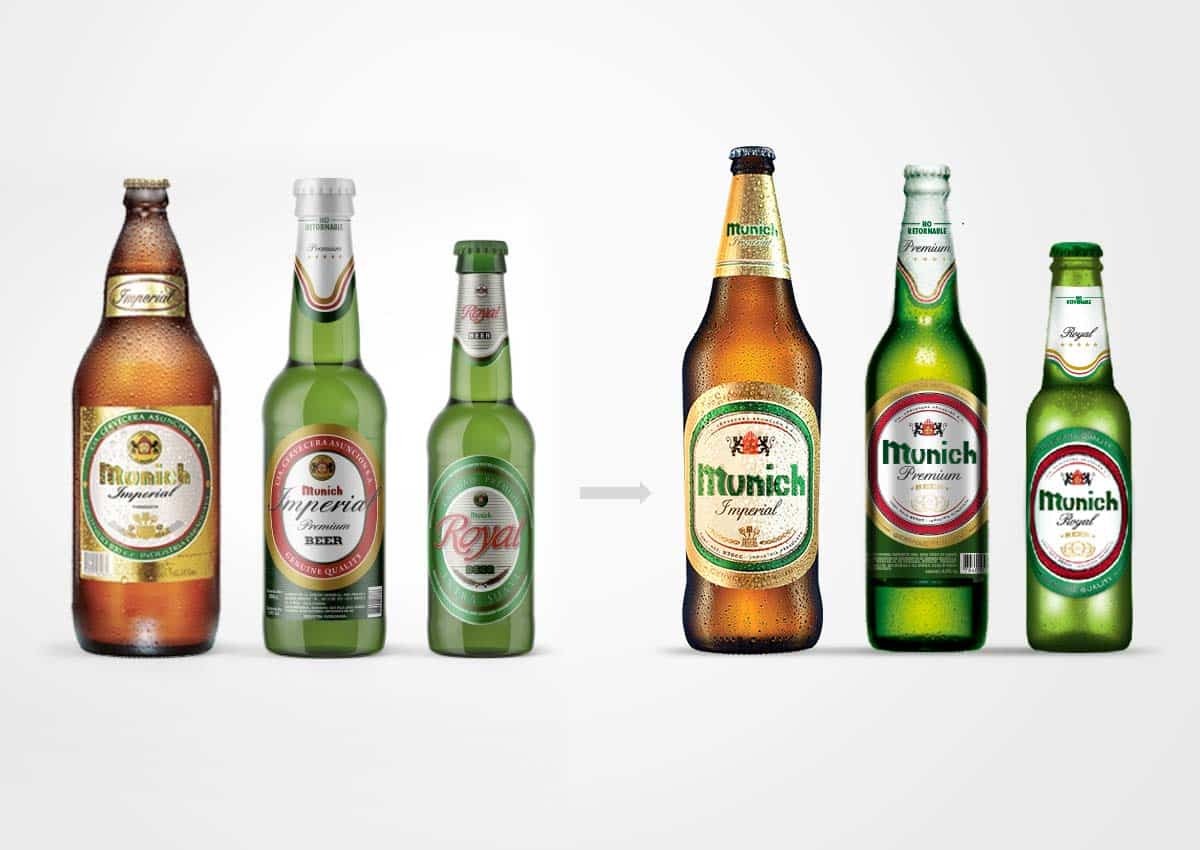 Client:
Munich, EMCESA
Country:
Paraguay
Task:
Packaging Design, Branding
Our client EMCESA, of Paraguay, hired us to redesign Munich beers: Imperial, Royal and Premium packagings, with the premise of update the designs and unify the brand without losing the identity and recognition of it and each of its varieties.
We worked taking into consideration the paraguayan market, where more imported than domestic beers are consumed, so the challenge was to position Munich as a paraguayan beer of excellence. To achieve this, we created an elegant design which could bring Munich to the desired universe, making it a modern and premium beer, and maintaining the tradition that has in the Paraguayan market.
Imaginity | Design Agency | Branding, Packaging Design, Marketing