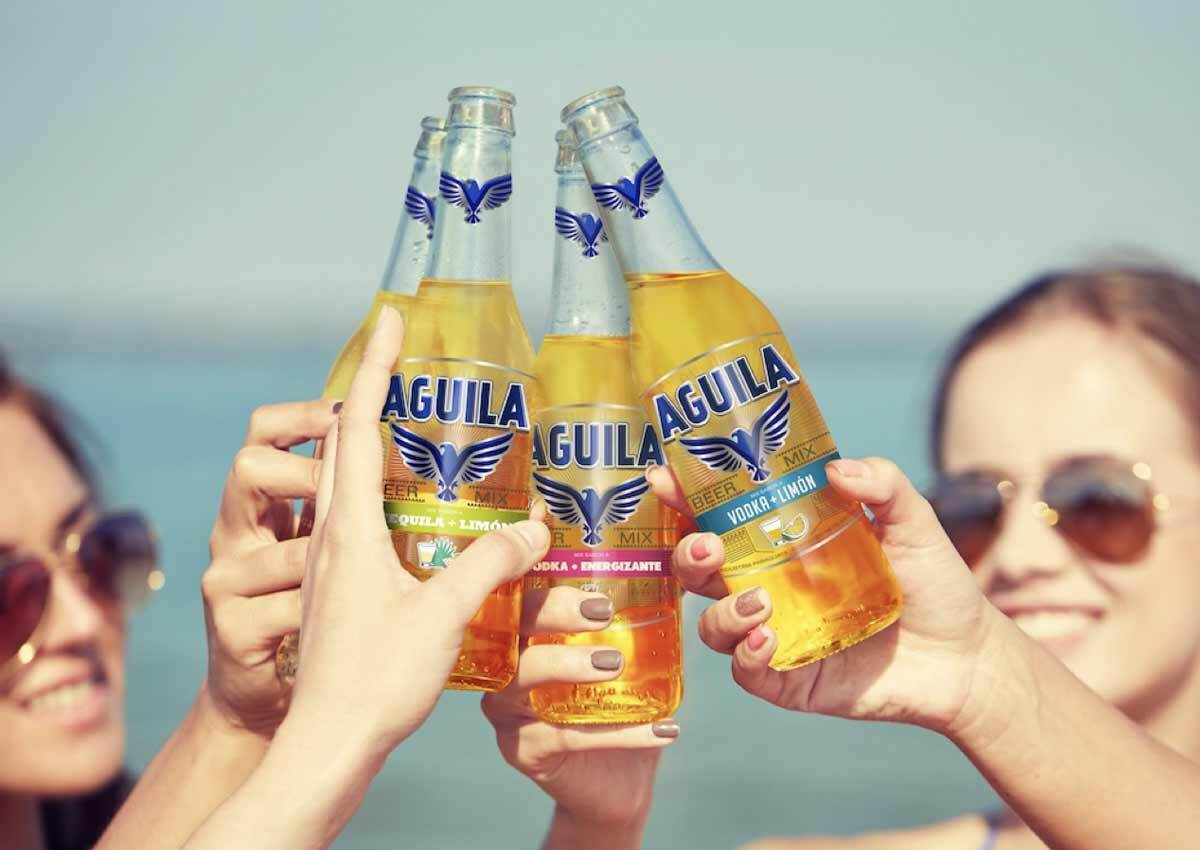 Client:
Emcesa, Aguila Beer
Country:
Paraguay
Task:
Packaging Design, Branding
We work together with our Paraguayan client EMCESA, building the branding and packaging design for the launch of its new flavored premium beer Águila.
The main challenge, to introduce a new product in the category, clearly communicating its differential: beer + flavor ingredients. Focused on the potential consumer of the product, we work creating a modern design, based on a non-label look, which highlights its appetite.
We build the branding from the symbol of the brand, the eagle; We work on the creation of an own icon, with the colors blue and silver, which became distinctive of the brand, in a combination that communicates its premium character.
To complete the packaging project, we work on the design of the multipack, with a young style, which reflects the identity of the brand and differentiates each one of the flavors.
Imaginity | Design Agency | Branding, Packaging Design, Marketing