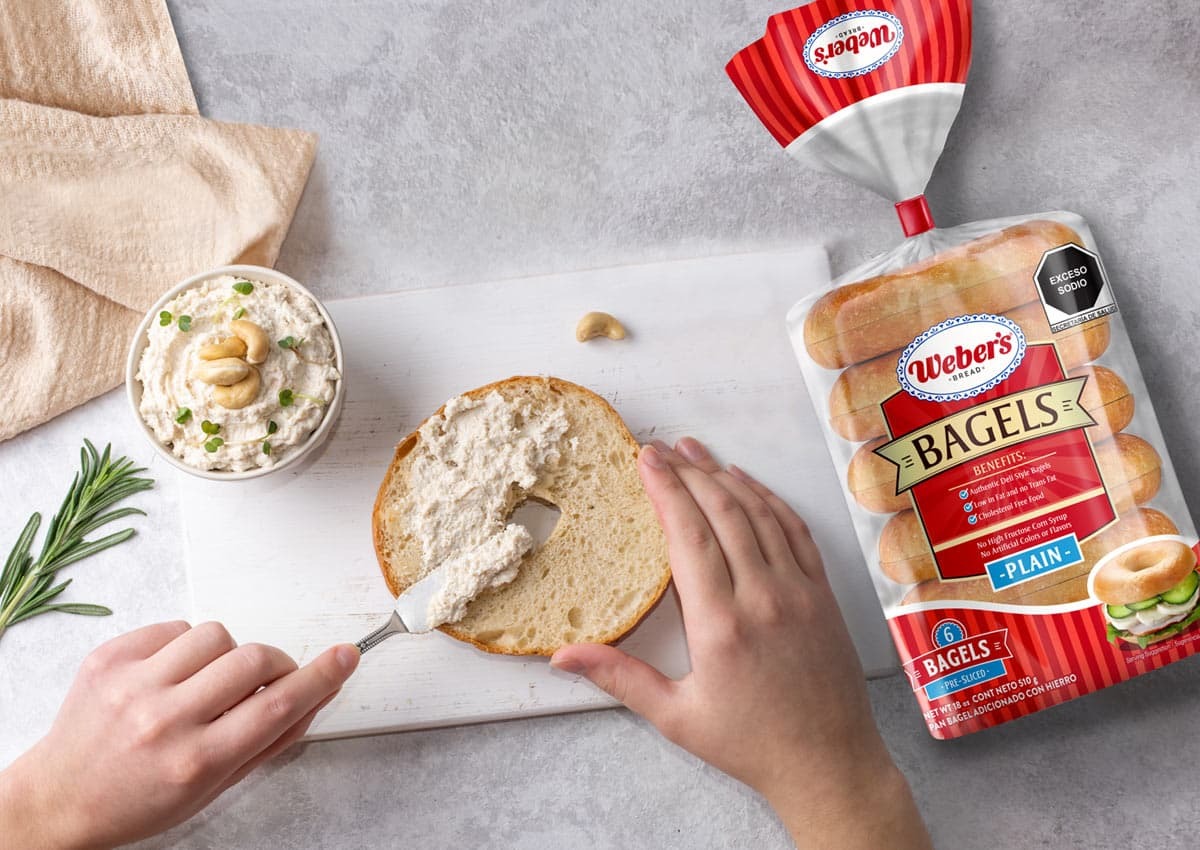 Customer:
Weber's
Country:
Mexico
Task:
Packaging Design
We had the privilege of working, as a design agency,  on the packaging design for the highly-anticipated launch of Weber's newest bread product: Bagels. This delectable addition brings a new flavor to the brand's esteemed product line, boasting a classic American touch that exudes tradition and flavor.
Imaginity | Design Agency | Branding, Packaging Design, Marketing
Our goal was to create packaging that not only captivates on the shelves but also effectively communicates Weber's brand identity.
Our design approach maintains a harmonious blend of familiarity and innovation. The packaging features a captivating pattern of vertical lines, enhanced by a central plate displaying essential product information. Additionally, a generous transparent window offers customers an enticing view of the Bagels, while a mouthwatering photograph with a serving suggestion provides a delightful visual cue for consumption.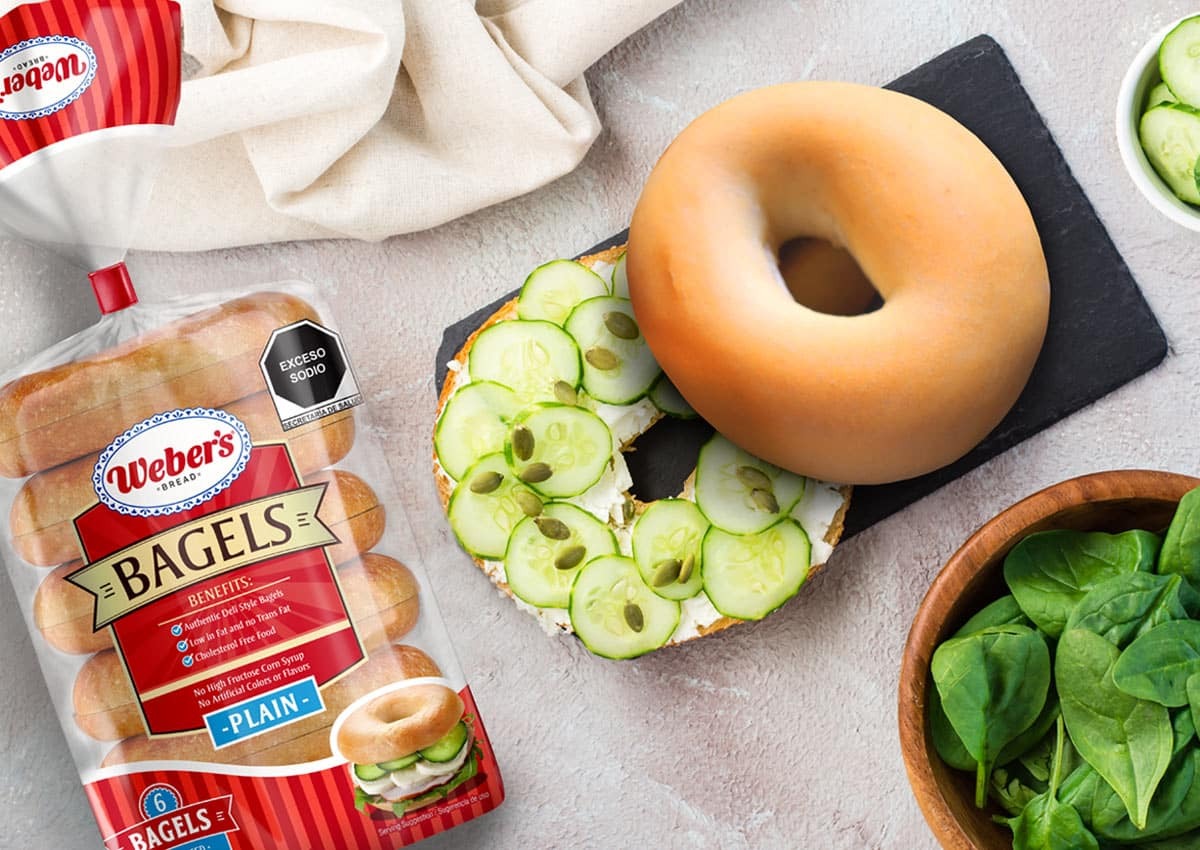 In crafting the packaging design for the Bagels, we were deeply aware of the irresistible appetite appeal these delectable treats hold. With their chewy texture and perfectly balanced flavors, every bite of our Bagels promises a truly wonderful taste experience.
We wanted the visual identity to reflect this exceptional quality, enticing customers to savor the satisfying combination of softness and slight crispiness that defines these mouthwatering creations.