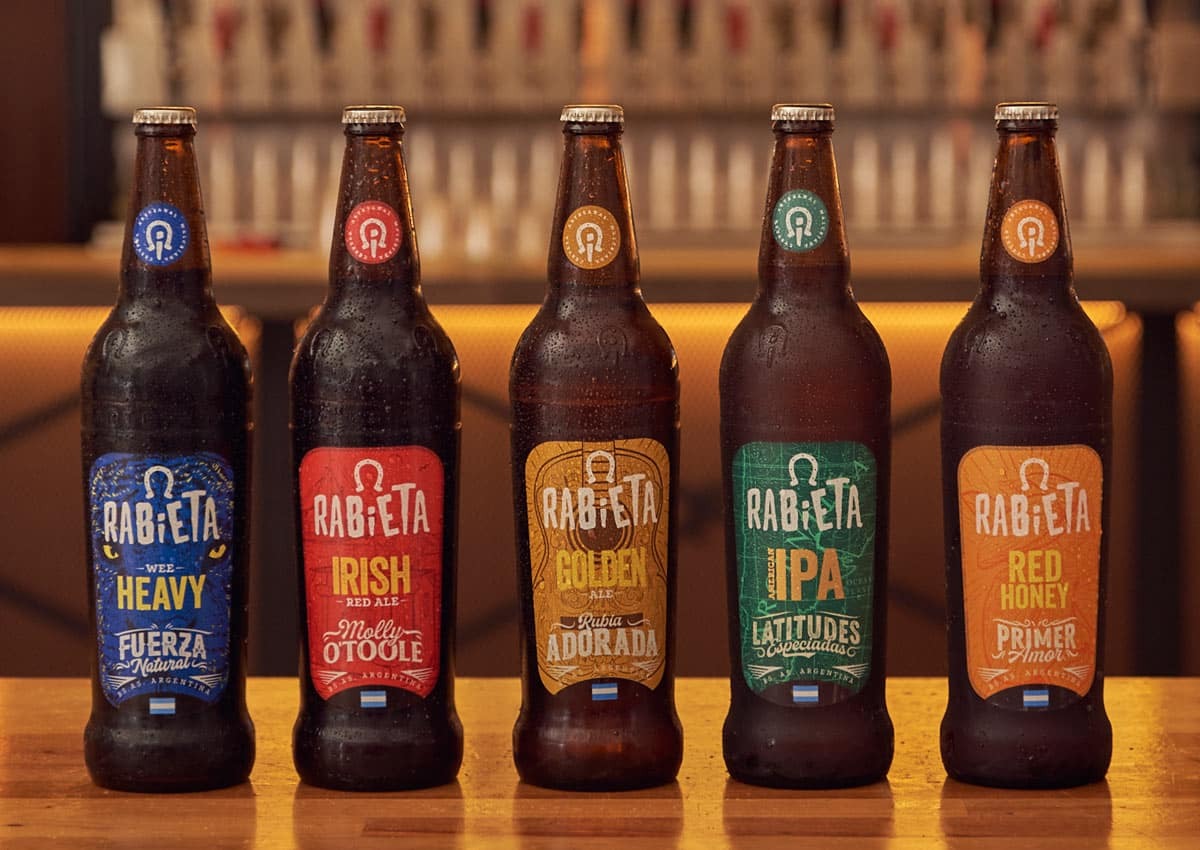 Client:
Rabieta
Country:
Argentina
Task:
Bottle & Packaging Design
We worked together with our client Rabieta on the launch of their Craft Beer to the market. Until the moment, their beer was sold only on their Rabieta Bar located in a very trendy place of Buenos Aires City, the Hipódromo of Palermo. Following the idea of the brand to be linked to horses: the comparison is built between the way in which the beer is crafted on this very special way just like how pedigree horses are raised, "spoiling" and pampering them. The icon of the brand is a horseshoe and the challenge was to transmit some of this "horse" style also to the shape of the bottle. 
Imaginity | Design Agency | Branding, Packaging Design, Marketing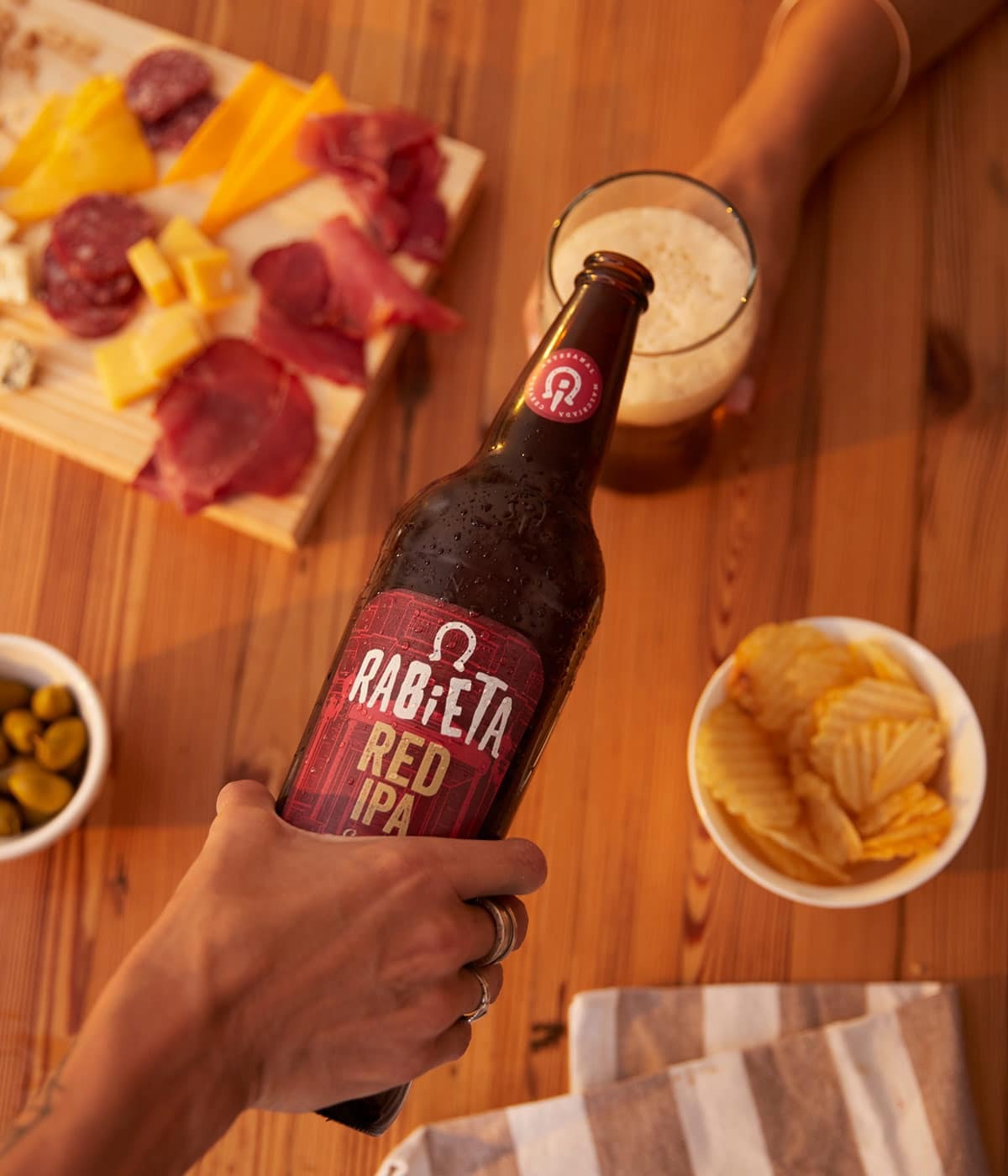 So, the idea of having a bottle based on the horseshoe was born, the base is wide and robust just like a horseshoe. The band logo appears also in the superior sides of the bottle to portray its uniqueness and personality. The bottle also has it's claim on it "SPOILED ARTISANAL BEER" just above where the label goes stuck and Buenos Aires Argentina appears also in the bottle, below the label. The brand Rabieta is not only "spoiled" but also from Argentina and very proud of its origin. Rabieta brand looks for offering the consumer the best crafted beer possible produced in the best way possible, that is why at the time of designing the bottle, every single detail was considered. We worked on the overall design, first the product design, then with pencil roughs, after that, the blueprints to fine tune everything. After the blue print was approved, we made the 3d model and have it printed. For the first time this "spoiled" and pampered bottle became alive. After that, several tests were made with glass to achieve what is on the Argentinean shelves today.