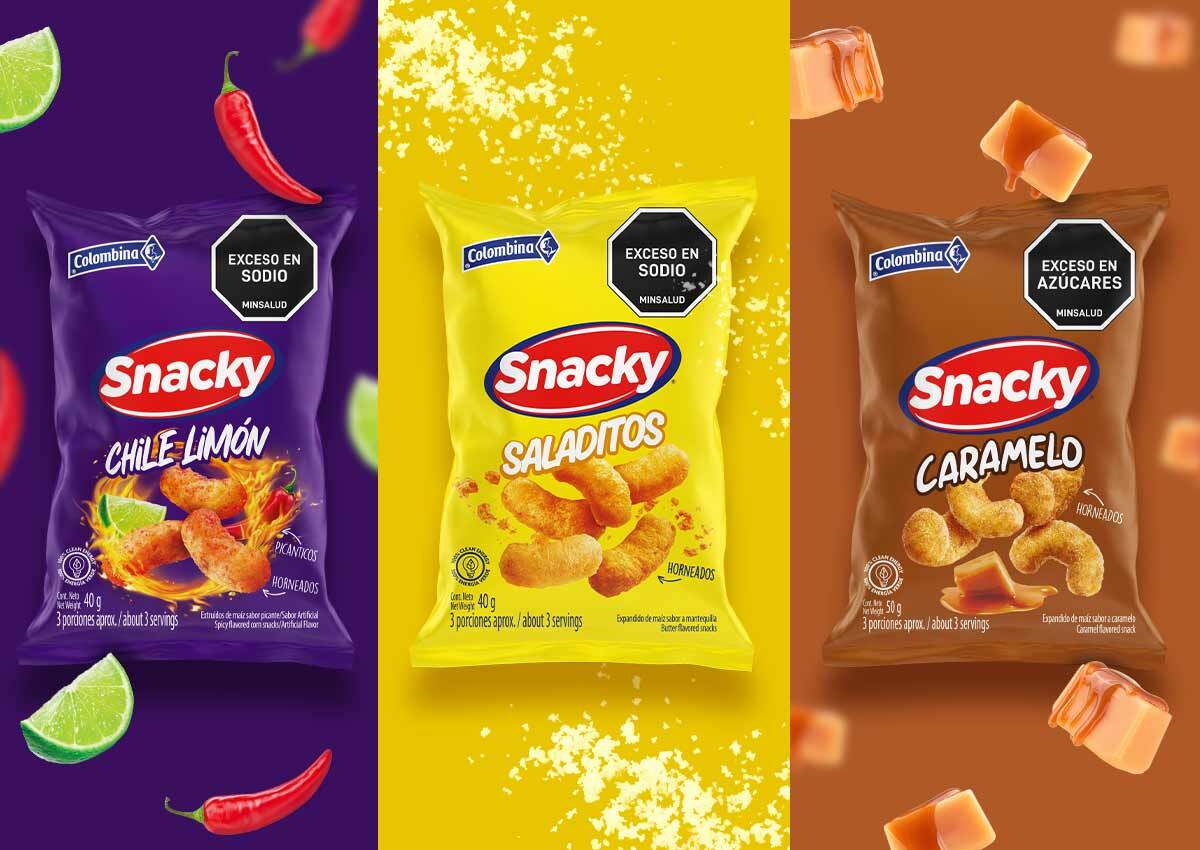 Customer:
Colombina, Snacky
Country:
Colombia
Task:
Packaging Design
We redesigned the packaging line of the Colombina Snacky brand snacks, adding a new flavor, with the aim of maintaining the recognition established among consumers, but adding greater appetizer and visual appeal. After an analysis of the current packaging design and the competition, we concluded that it was necessary to work on the image of the product, to highlight it, focusing on the flavor, to transform it into the protagonist of the pack, adding appetizing and visual appeal.
Imaginity | Design Agency | Branding, Packaging Design, Marketing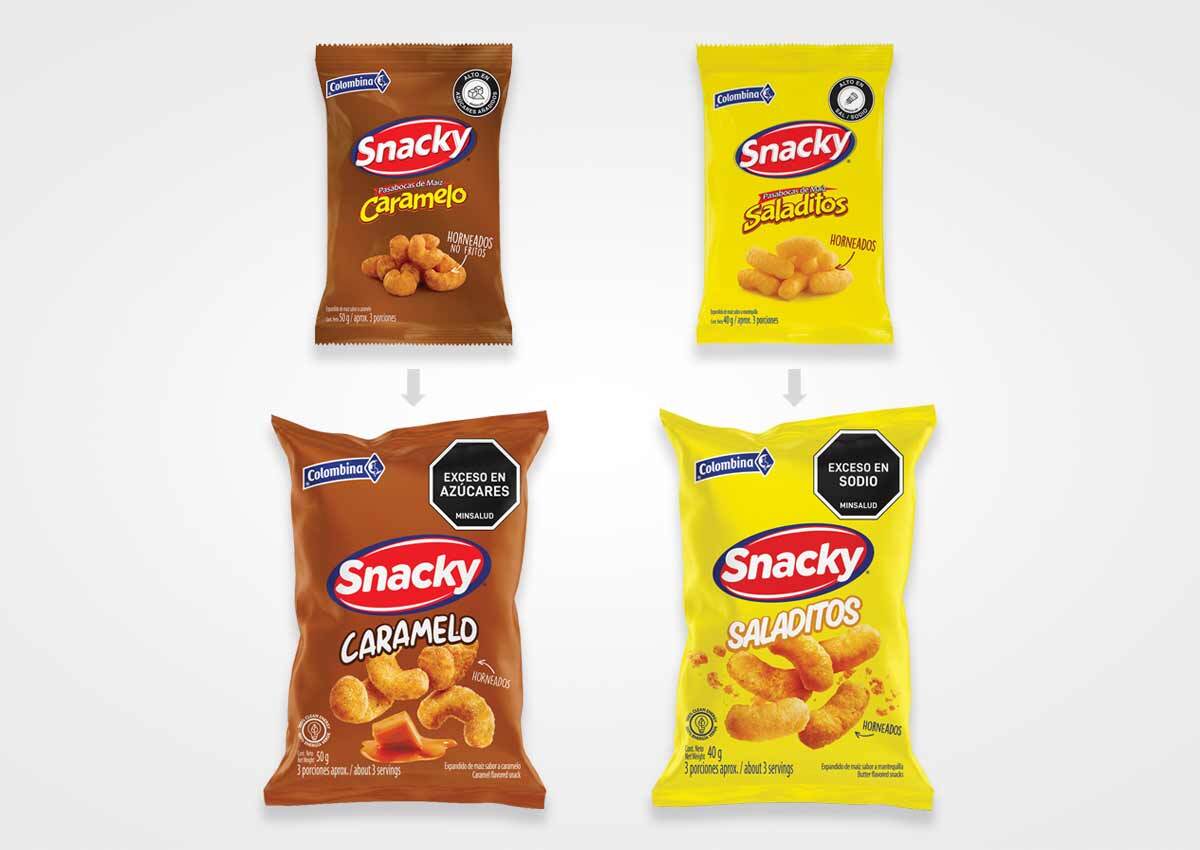 On the other hand, we took into account the importance of maintaining the identity of the brand and its current architecture, already recognized and established among consumers. In all cases, we work on new product illustrations for each flavor, which highlight each of the ingredients and give it its own personality. In addition to redesigning the existing flavors, caramel and salty, we are working on the new flavor of the line, chile limon.