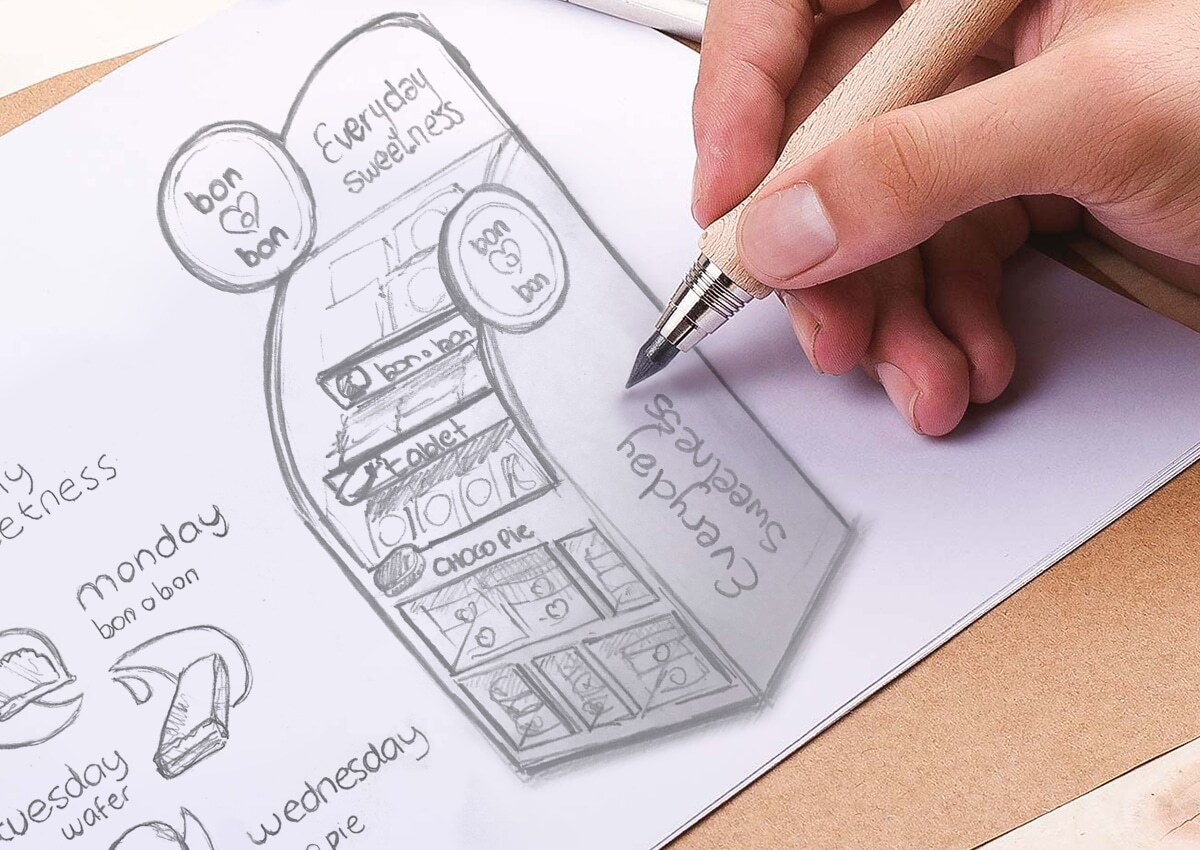 Client:
Arcor
Country:
Israel / Middle East
Task:
Brand activation
Arcor approached us, as a leading design agency, to create visually appealing and functional point of sale (POP) material for their bon-o-bon brand. The goal was to develop an enticing shopper marketing display that effectively presents their entire product line while capturing the brand's essence and appetite appeal.
Imaginity | Design Agency | Branding, Packaging Design, Marketing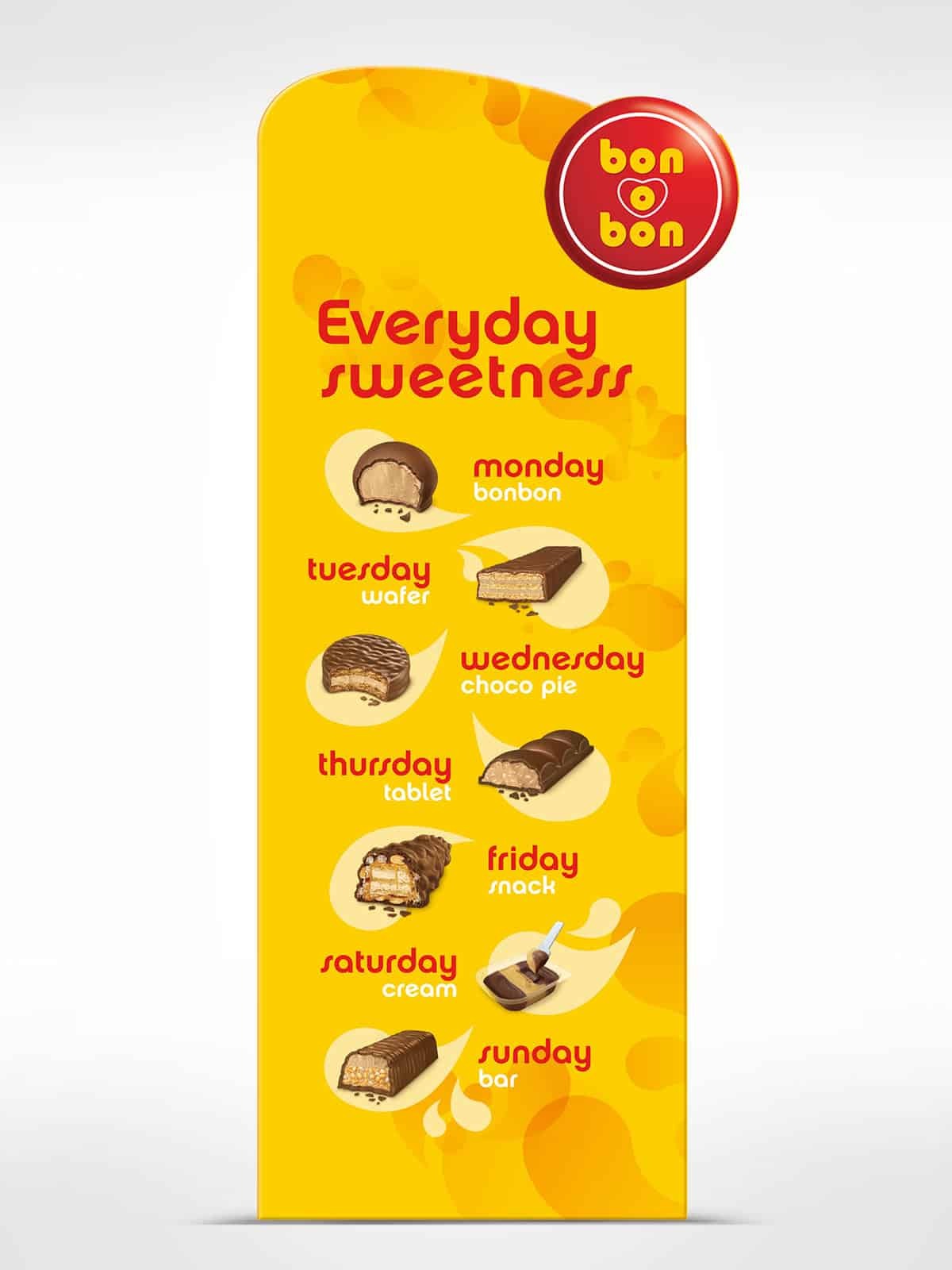 Leveraging our expertise in morphology and visual communication, we meticulously crafted a POS display that features dedicated sections for each bon o bon packaging variant. Our creative approach synergized form and function, ensuring enhanced product visibility and accessibility for shoppers.
With a keen focus on aligning the design with the bon-o-bon brand identity, we produced an eye-catching display that resonates with the target audience, optimizing the shopper marketing experience. This strategic POS material serves as a powerful introduction to the full range of bon o bon products, leaving a lasting impression on consumers.
At Imaginity, we take pride in delivering exceptional solutions for shopper marketing and point-of-sale materials, elevating brands to stand out in competitive markets. If you're seeking an innovative design agency to create captivating shopper marketing experiences, contact us today for customized solutions.